The city of Madison Heights first annual Juneteenth Freedom Celebration will be happening on June 19, 2021. It will be a live event featuring various workshops, speakers, and performances and fun activities for kids. The Juneteenth Freedom Celebration is to celebrate African-American culture, heritage, and, most importantly, abolition of slavery. It is a time for all races, nationalities, and religions to join hands and truthfully acknowledge a period in history that shaped and continues to influence our society today.
The event's primary goal is to share an appreciation of African-American culture. The Juneteenth Freedom Celebration is free of charge to our community. However, staging an event of this magnitude has expenses that we cannot avoid. As a result, local sponsorship is vital to the event's success.
We would greatly appreciate it if you joined us to sponsor this momentous event in our community. The sponsorship brochure contains specific information regarding your organizations' sponsorship options. We are planning a significant amount of publicity for this event through the local newspaper, social media, radio, and the internet.
In addition to sponsorship opportunities you can also support the Juneteenth festival by:
Purchasing a Juneteenth t-shirt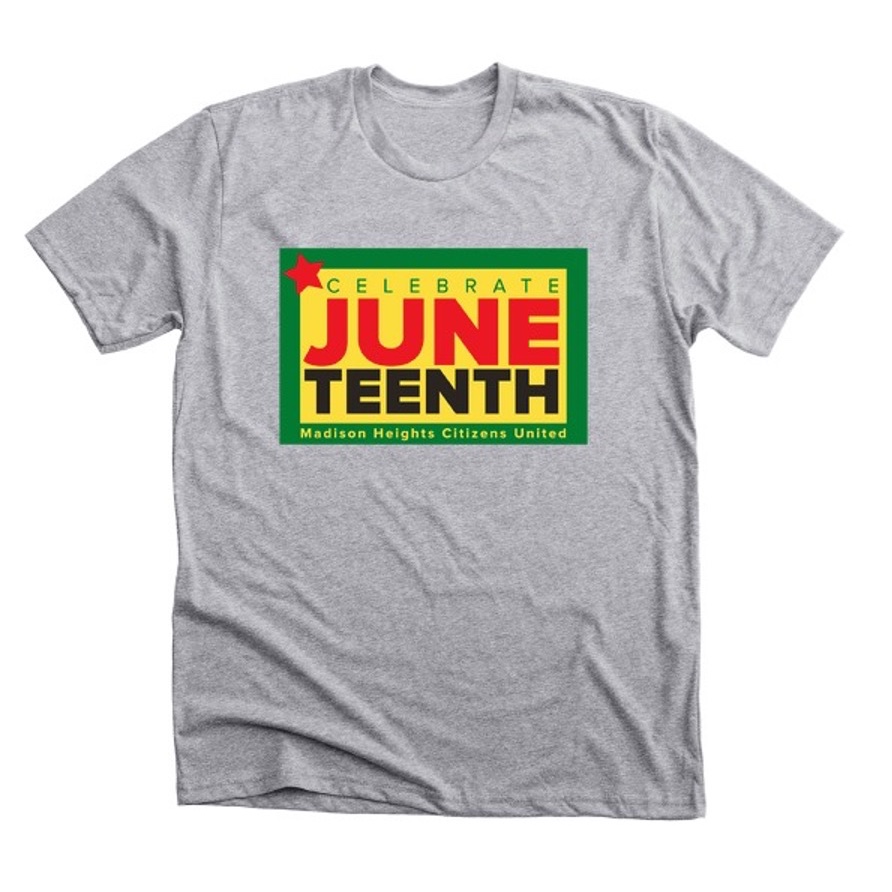 Purchasing a Glad to be your neighbor yard sign for $20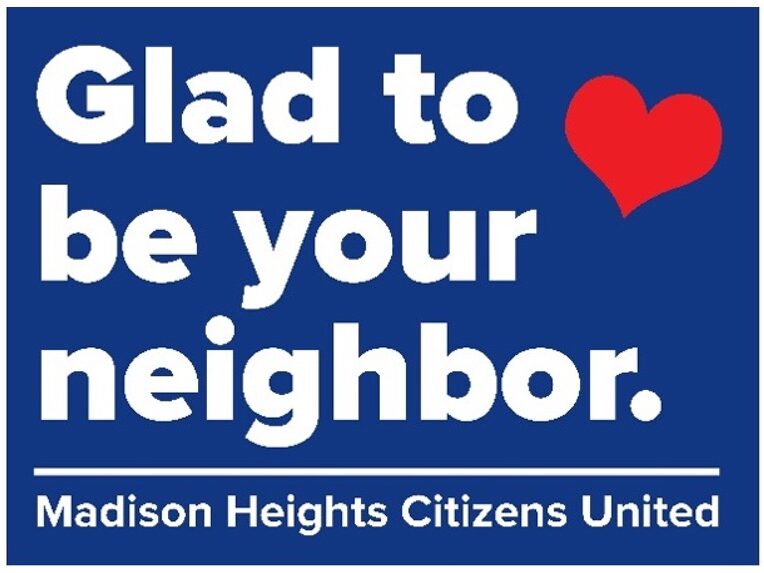 Payments for yard signs can be made through PayPal, Venmo or Square
You can also support the Juneteenth festival by making a donation of any amount through:
PayPal – mhcitizensunited2@gmail.com
Venmo – @mhcitizensunited
Square – https://madison-heights-citizens-united.square.site
or  text "Juneteenth" to (248) 773-3858
Freedom Sponsor – $15,000
Promotion
Business name, logo, and website link inclusion in event promotional campaign
Logo recognition on Juneteenth Facebook event page
Logo recognition on Juneteenth Freedom Celebration fundraising webpage and link to website
Exclusive sponsorship banner on stage
Presence at event
Premium vendor space at park
Full page, full color ad in event brochure
On-stage recognition as main event Freedom Sponsor
Logo on event signage
Purpose
This sponsorship will go towards major event costs such as main event entertainment and security
Jubilee Sponsor – $5,000
Promotion
Business name, logo, and website link inclusion in event promotional campaign
Logo recognition on Juneteenth Facebook event page
Logo recognition on Juneteenth Freedom Celebration fundraising webpage and link to website
Presence at event
Half page, full color ad in event brochure
Premium vendor space at park
On-stage recognition as Jubilee Sponsor
Logo on event signage
Signage indicating station was sponsored by your organization
Purpose
These sponsorships will go towards the educational portion of our program
Emancipation Sponsor – $2,500
Promotion
Business name, logo, and website link inclusion in event promotional campaign
Logo recognition on Juneteenth Facebook event page
Logo recognition on Juneteenth Freedom Celebration fundraising webpage and link to website
Presence at event
Quarter Page ad in event brochure
Signage indicating station was sponsored by your organization
Purpose
These sponsorships will go towards the children's activities
Liberty Sponsor – $1,000
Promotion
Business name, logo, and website link inclusion in event promotional campaign
Logo recognition on Juneteenth Facebook event page
Logo recognition on Juneteenth Freedom Celebration fundraising webpage and link to website
Presence at event
One-eighth page,full color ad in event guide
Independence Sponsor – $500
Business name, logo, and website link inclusion in event promotional campaign
Logo recognition on Juneteenth Facebook event page
Logo recognition on Juneteenth Freedom Celebration fundraising webpage and link to website
Presence at event
Business name, full color ad in event guide